Legal Nurse Consulting News: 2013 Indulge Conference Announced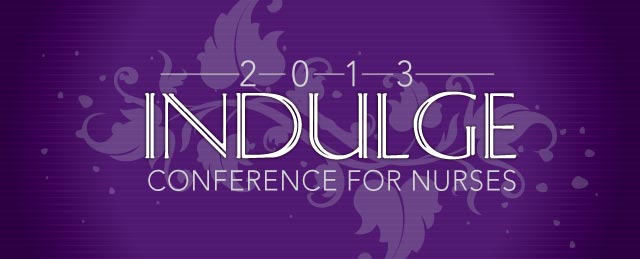 Tampa, FL - October 24-25, 2013
Access the most comprehensive and effective training in the Legal Nurse field.
Become Certified as an Advanced Legal Nurse Consultant (ALNC)

Learn More Now
The Indulge Conference is the once-a-year event for nurses by RN MARKET. At the Indulge Conference, you will have the opportunity to mingle with other successful Legal Nurses, learn from informative and entertaining speakers, and indulge in an atmosphere where it's all about you. CEs are included. With the Expert Curriculum, your registration for one Indulge conference is included.
Access the most comprehensive and effective training in the Legal Nurse field.
Become Certified as an Advanced Legal Nurse Consultant (ALNC)

Learn More Now
Now Accepting Speaker Applications & Topic Suggestions
Do you want to speak at the 2013 Indulge Conference? If so, click the "Become a Speaker" button to the right to submit your application and the topic you would like to speak about. If you don't want to speak but plan on attending and have a topic in mind that you would like to hear about, click the "Suggest a Topic" button to the right. We greatly appreciate any suggestions and applications.
Scheduled Events
The choice is yours. Attend only the conference or add additional events like the LNC Stat Live Review or the CLNI certification.
● October 23-24, 2013 - 8am-5pm
Certified Legal Nurse Investigator (CLNI) Certification - Sold Separately
● October 24, 2013 - 6-8pm
Welcome Reception
● October 25, 2013 - 8am-5pm
Conference
● October 28-30, 2013 - 8am-5pm
LNC STAT Advanced Legal Nurse Consultant (ALNC) Live Review - Sold Separately
Why Attend?
● Automatically renew any RN MARKET certification for 1 year
● Network with successful legal nurses
● Includes 7 continuing education contact hours for nurses (CEUs)
● Enjoy great speakers and educational topics
● Broaden your education in the Legal Nurse field
● Already included if you have purchased the LNC STAT Expert Curriculum
For more information about the Specials and the Conference Events, call 866-933-2563 or Click Here.
Access the most comprehensive and effective training in the Legal Nurse field.
Become Certified as an Advanced Legal Nurse Consultant (ALNC)

Learn More Now