Legal Nurse Consulting News: Michelle Gonsman Added to Indulge Speaker Lineup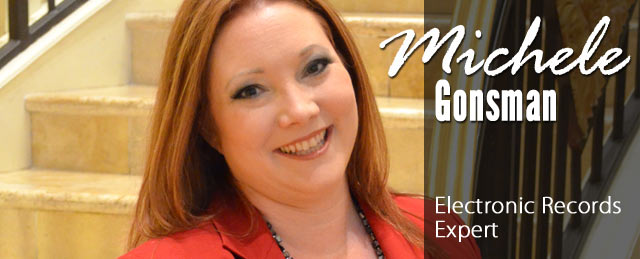 Lecture Topic: Using Audit Trails to Find Tampering and Negligence in Electronic Medical Records
Access the most comprehensive and effective training in the Legal Nurse field.
Become Certified as an Advanced Legal Nurse Consultant (ALNC)

Learn More Now
Lecture Details
Learn about audit trails and litigation from a practicing Advanced Legal Nurse Consultant. This lecture will introduce ALNCs to the EMR (Electronic Medical Record), and its Siamese twin, the audit trail. Learn about audit trails and metadata and why you cannot review a medical record without them. This lecture will provide you with a basic understanding of the audit trail, and why it is an imperative piece of the legal medical record. Learn about screen shots, how to detect electronic medical record tampering, how to tell who viewed or changed a record, and even how to tell from which terminal the information was charted. The audit trail can find the "smoking gun" that every attorney wants. Now you will be your attorney's secret weapon.
Access the most comprehensive and effective training in the Legal Nurse field.
Become Certified as an Advanced Legal Nurse Consultant (ALNC)

Learn More Now
Michele's Background
Michele Gonsman RN, BSN, ALNC, CPSS has been a Registered Nurse for over 20 years. She is owner and founder of Gonsman Group, Legal Nurse Consulting. She has extensive experience in multiple nursing specialties including ER/Trauma, General Medical/Surgical, Orthopedics, Neurology, Skin and Wound Care, Telemetry. Michele is an actively practicing Advanced Legal Nurse Consultant. She has analyzed countless cases, and is an active expert witness. She has experience with using audit trails to show negligence and medical record tampering. Michele also lectures on documentation issues for healthcare facilities, and has written educational programs relating to forensic nursing and documentation. Michele lectures on a national level on how Obamacare is affecting the nursing profession.
Click Here to Register for the 2013 Indulge Conference.
Access the most comprehensive and effective training in the Legal Nurse field.
Become Certified as an Advanced Legal Nurse Consultant (ALNC)

Learn More Now