How to Overcome These 5 Nursing Obstacles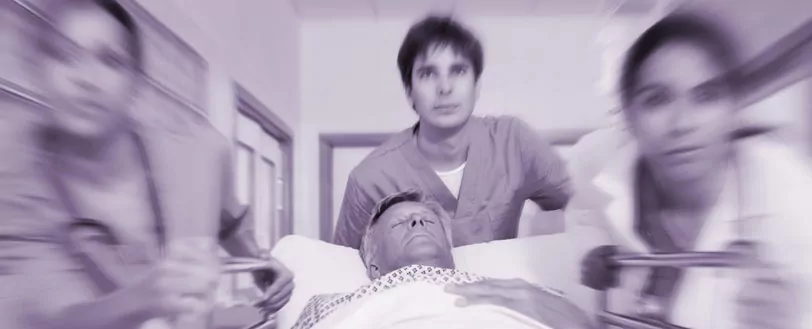 If you are reading this article, you know that nursing is not easy. Most people outside of the medical field have no real idea as to how challenging nursing can really be. Many public servants, such as firefighters and police officers, are often considered heroes for risking their lives to help others. Even though nurses often find themselves in positions that may be dangerous or hazardous, they are usually the last to receive the same recognition. Nonetheless, nurses continue to do their jobs because they have an inherent desire to help people, not because they are seeking praise. Sometimes, the working conditions become too much for a nurse to handle. Their dilemma becomes this: "How do you continue to use your nursing expertise to help people while protecting yourself from injury, hazards, and exploitation?" There is an easy answer to this question.
Before we discuss the solution to your problems, let's explore some of the biggest issues that nurses must face today:
Access the most comprehensive and effective training in the Legal Nurse field.
Become Certified as an Advanced Legal Nurse Consultant (ALNC)

Learn More Now



1. Unfair Compensation Money always seems to be short. As tough as nursing can be, nurses may feel they are taken advantage of when administrations are stingy with pay. Astonishingly, gender inequality continues to play a role when it comes to compensation. The Journal of the American Medical Association published research in 2015 and states that male salaries were higher than female salaries during every year of their survey. The average annual salary gap was $7678 for ambulatory care and $3873 for hospital settings. Even though it has been over 50 years since the Equal Pay Act has passed, administrations in the medical field continue to get away with gender discrimination.




Access the most comprehensive and effective training in the Legal Nurse field.
Become Certified as an Advanced Legal Nurse Consultant (ALNC)

Learn More Now

2. Violence Violence against nurses and medical staff members is quickly becoming a major issue after a female physician died from a recent patient attack at a Dallas hospital. Her death brings to light the major threat of violence directed towards nurses, physicians, and other healthcare workers. According to the U.S. Bureau of Labor Statistics, medical workers experience 50% of all job-related assaults. It has become such a problem, that National Nurses United has formally petitioned the Occupational Safety and Health Administration (OSHA) to write standards employers must follow to reduce this trend of violence against medical workers.




3. Injuries & Hazards Most nurses are aware the risk of injury or exposure to hazardous substances are always present. Sometimes the risk is higher due either to negligence on the part of other staff members or the administration. In some workplaces where injury prevention is not a priority, injury is unavoidable. In 2011, according to OSHA, U.S. hospitals recorded on average, 6.8 work-related injuries and illnesses for every 100 full-time employees. That is almost twice the rate for private industry as a whole. As a nurse, you know what procedures must be followed to protect yourself. The key is following those procedures at all times.




4. Staffing Issues While many states have taken steps to enact new laws that govern hospital staffing and manage patient loads, many of those organizations are unable or unwilling to meet those requirements with little repercussion. The results for nurses are mandatory overtime, long hours, and patient dissatisfaction. Many large care organizations have played a major role in causing the current nursing shortage, and have yet to be held accountable. Until they are, these organizations will continue to squeeze what they can out of their current staff members.




5. Lack of Respect The lack of respect has been going on for a very long time and nurses are tired of it. As a result of the constant disrespect, nurses are suffering, the healthcare field is suffering, and patients are suffering. The disrespect comes from all directions and throughout the nurse's regular day. The long-term effects of mistreating nurses is now surfacing in the form of a nursing shortage. This is not the middle ages. It's time nurses were respected for the sacrifices they make, recognized for their abilities, and not thought of as chambermaids. Hopefully, disrespectful administrations and physicians change their ways before the nursing shortage gets worse.



These obstacles are the most negative aspects of nursing. Fortunately, the positives often have the ability to outweigh the negatives. The major positive that keeps nursing going is the exhilaration they feel when they have helped someone truly in need. The positives and negatives of nursing are constantly in a fierce battle against each other, causing major dilemmas that lead many nurses to ask themselves one major question: "Do I still want to be a nurse?"
Luckily, there are options for these nurses; they can continue to utilize their medical expertise while having the opportunity to help people. The easiest way to approach this problem is to examine the many different areas where the nurse's medical expertise is in demand. However, one of the most popular options is to become a Legal Nurse Consultant. Lawsuits settle every day where victims are barely even compensated enough to pay their medical bills that resulted from injuries or malpractice. By interpreting the medical records and acting as the medical liaison for the attorneys, nurses can increase the quality of the legal representation that victims receive. The need for your type of medical expertise is huge in the legal field. You can receive excellent pay, have the option to start your own independent practice, and receive much more respect for your expertise.
Legal Nurse Consulting may not be for everyone. The important thing is that you find happiness within your nursing career. No matter what you do, do not quit nursing. It is very possible for you to continue to provide a great contribution to society while finding happiness within your career. If you are not happy with your career, it's time to figure out how you can do something about it.
Access the most comprehensive and effective training in the Legal Nurse field.
Become Certified as an Advanced Legal Nurse Consultant (ALNC)

Learn More Now