We Survived Hurricane Irma - Here is Our Story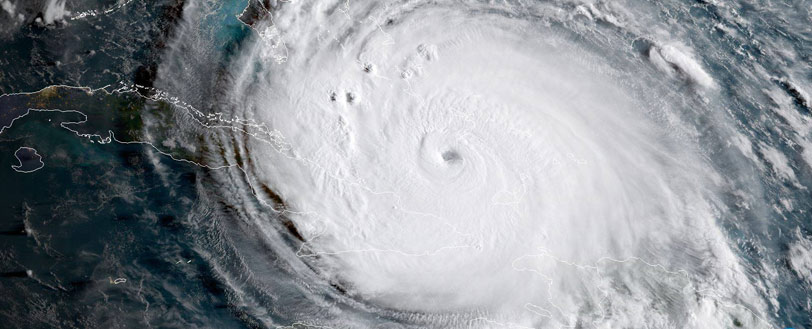 Hurricane Irma was the second most powerful hurricane in history, with sustained wind speeds up to 185 mph. It ranks second only to Hurricane Allen in 1980, which had 190 mph sustained winds. It has caused one of the largest natural disasters in history. Immediately after the storm, as many as 6 million people lost power in Florida. At the time of this article, almost 1 million people in our home area of Tampa Bay are still without power, three days after the storm.
The worst hit areas were where Irma made landfall. It plowed into the Keys, Naples, Miami, and Ft. Myers areas as a Category 4 with winds up to 135 mph, bringing with it the most devastating part of a hurricane, storm surge. While Cuba usually helps protect Florida by disrupting storms with its mountains, the poverty-stricken island sustained catastrophic damage, as did most of the islands in the Caribbean.
Access the most comprehensive and effective training in the Legal Nurse field.
Become Certified as an Advanced Legal Nurse Consultant (ALNC)

Learn More Now
With LNC STAT based in Tampa, we were very lucky. With the track that Irma took, the storm lost much of its strength by the time it got to Tampa. Between Cuba's mountains and the time it spent over land in Florida, Irma was only a Category 2 by the time it reached us in Tampa. Our immediate area felt winds below 70 mph. Tampa avoided the Northwestern side of Irma's eye, which is the strongest side of a hurricane. Luckily, barely any storm surge was seen in the Tampa Bay area. First responders, line workers, and cleaning crews from around the country have convened in Florida and are working non-stop to get our community back to normal.
The big story for our area that captivated many people was the lack of storm surge in the Tampa Bay. Many across the country were mesmerized by photos of our empty bay. This results as an opposite effect of a storm surge. When heavy winds from a hurricane push water into land, you get storm surge. When those heavy winds push water away from land, you get very low tides like what we had. While this effect is rare, it happens more often than you think. Whenever a hurricane passes to our East, it creates Westerly winds, creating low enough tides to empty our shallow bay. While it takes a strong hurricane to create this negative storm surge effect, it is not as terrifying as many people think, since the water does not come rushing back into the bay. It comes back slow like a tide.
Access the most comprehensive and effective training in the Legal Nurse field.
Become Certified as an Advanced Legal Nurse Consultant (ALNC)

Learn More Now
Even though we were all displaced from our homes for several nerve-racking days, we are happy to say that everyone in the LNC STAT staff sustained minimal damage from the storm. We had some tree branches down, a dead tree pulled from the ground, and a fallen power line laying across our parking lot. Our 94-year-old bungalow-style office building stood strong, and never lost power. The part that caused so much down time for us was preparing for the storm, protecting our systems and data, and then bringing those systems back online.
Natural disasters often bring people together, and that proved to be true again with Hurricane Irma. In a time where a narrative of division is often promoted in our country, the real America has emerged. Our communities have come together to support each other, and the true reality of our country's strength has become obvious. It shined through with Hurricane Harvey, and continues with Hurricane Irma.
Our thoughts and prayers go out to those who sustained serious damage and are still feeling the effects of the storm. If you have been affected and need help, we will be glad to assist in any way we can. We are excited to get back to work and are ready to continue assisting nurses to achieve their long-term career goals with our Legal Nurse Consultant certifications, training, and tools. Contact us to get started!
Access the most comprehensive and effective training in the Legal Nurse field.
Become Certified as an Advanced Legal Nurse Consultant (ALNC)

Learn More Now