Legal Nurse Consulting News: Top 5 Qualities of the Successful Legal Nurse Consultant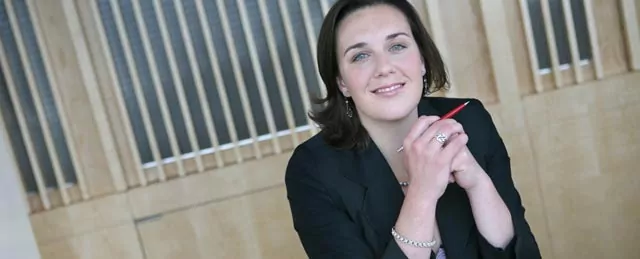 Many nurses are excited by the thought of $150 per hour, more freedom, and no boss to answer to. However, some never stand a chance at success because of a few challenges working against them. These obstacles can mean doom for a new Legal Nurse Consulting practice, if they are not addressed. With proper hands-on training and the decision that you are ready to achieve success, these challenges can be overcome easily.
5. Drive
Although the LNC STAT course gives you everything you need to achieve success as an Advanced Legal Nurse Consultant, it still requires that you put it all into action. Many nurses give up only after a few attempts. They give up much too early to understand what is achievable in this field. With the proper drive for success, nothing will be able to hinder you from achieving your goals and overcoming any fear that you may be feeling to begin your new life.
4. Self-Confidence
After many years of knowing your place within the structure of the medical clinical setting, it's understandable that you, as a nurse, many have trouble breaking away from the cycle. Having self-confidence is necessary to break free. You must embrace the thought that your years of medical experience is valuable to many people; especially law firms in need of medical record interpretation. Your knowledge will start you off in a new direction.
If you don't feel like you have the self-confidence you need, comprehensive
training that is hands-on an interactive like that offered by LNC STAT will help
you to build your confidence by practicing the skills you will need.
3. Positive Mentality
Negativity comes in many forms. It can be as simple as a slight tone in your voice and as dominant as an angry disposition and mindset. Either way, negativity never helps any situation. No matter what problems you may encounter, a positive attitude will make solving those problems much easier.
2. Productivity
A Legal Nurse Consulting practice is no place for laziness. Some nurses are good at fabricating excuses that allow them to postpone their start. When working on your own, there is no boss or manager to make sure you are doing what needs to be done. Nurses who complete the LNC STAT course are fully prepared for new careers making money as Advanced Legal Nurse Consultants. As a Certified Advanced Legal Nurse Consultant, you can change your future based on your drive to increase your productivity and through the personal one-on-one mentoring you receive from the team at RN MARKET.
1. Possessing Effective Training & Tools
Without the correct training and tools, most nurses will not find success in the Legal Nurse Consulting industry. The training you complete must be able to transform you from a passive clinical mentality to an ambitious business owner mentality. To make that transformation, nurses must practice key skills that help them to easily secure cases, complete the cases in an impressive manner, and then secure more cases. Most nurses are not able to learn all the skills necessary to achieve this success without some hands-on training and constant mentoring. Nurses who do not receive the proper training are simply unprepared for life in this industry. The quality and effectiveness of your training course is paramount to your success.
To achieve real success, focus on implementing these important qualities in your life and complete the LNC STAT course, the most effective Advanced Legal Nurse Consulting Certification available on the planet.

Click Here to see why LNC STAT is better.
Access the most comprehensive and effective training in the Legal Nurse field.
Become Certified as an Advanced Legal Nurse Consultant (ALNC)

Learn More Now