7 Important Standards that LNC STAT Established in the World of Legal Nurse Consulting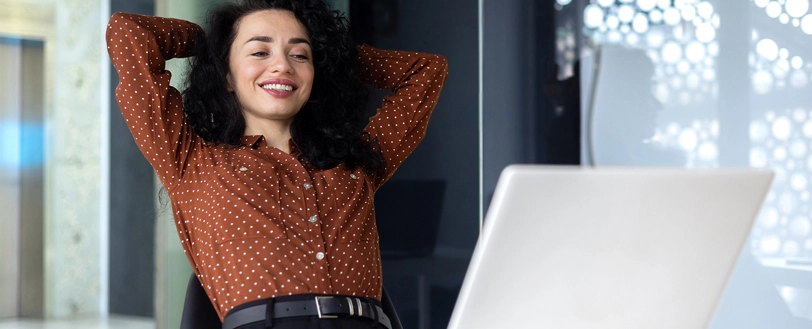 Back in 2002, Veronica Castellana noticed a big problem in the field of Legal Nurse Consulting. Nurses were spending thousands of dollars on courses, but were never able to get their first case. She saw this problem because she had the same problem after completing a very popular course at the time. Luckily for her and for the many Nurses that she would help in the future, she was very diligent. Unfortunately many other Legal Nurses didn't have the same persistence, and they just gave up their dream of becoming successful as a Legal Nurse. After years of trial and error, Veronica developed her own system that was designed to be the solution to that big problem, and shared it with her fellow Nurses. When it was launched, the results were impressive, and there are several key reasons.
Since then, over 20 years later, LNC STAT has continued to work diligently to raise the bar when it comes to training nurses to become successful Legal Nurse Consultants. Whenever an organization mentions one of the following benefits when talking about their course, they are doing so because they are attempting to match with the high standards set by LNC STAT.
1. Curriculum Contact Hours
Since LNC STAT offers the most comprehensive curriculum, LNC STAT began using the contact hours as a way to help Nurses understand how much training they were getting for the price. Some courses cost more than LNC STAT, yet they offer less hours of training. Before LNC STAT implemented this method, it was very difficult to compare curriculums and understand what you were getting.
2. Hands-On Case Practice
Everyone knows that the best way to learn is to practice it yourself. Nurses can quickly develop confidence in their report writing skills by practicing real cases themselves, rather than just reading finished samples. That is why LNC STAT has always included real case practice and hands-on training in our curriculum. Yet, there are many courses that still don't teach Legal Nurse Consulting this way, or charge more for it later on.
3. Paperless Case Methods
In 2009, the American Recovery and Reinvestment Act required that all public and private healthcare providers adopt and demonstrate meaningful use of electronic medical records by 2014. In 2013, LNC STAT course was the first to include training that gave Legal Nurses the hands-on experience they needed to complete a paperless case and report. Surprisingly, there are still many Legal Nurse courses being sold that don't include this type of training in their curriculum.
4. Unlimited Mentoring
Since it was launched in 2003, LNC STAT has always included Unlimited Mentoring in our training packages. The reason for this is because Legal Nurses who took other courses were having difficulty getting help when they needed it because the course they took didn't offer mentoring after the course, had a limit on the mentoring, or charged more for mentoring. The reality is that Legal Nurse Consultants who are just getting started will eventually come across a roadblock where they need help, and this is when the mentoring is most vital. If they can't get the help they need when they need it, they may be stuck there.
5. Marketing Training and Tools
Most Nurses have no problem admitting that they are unfamiliar or intimidated by the marketing aspect of Legal Nurse Consulting. That is why comprehensive training and tools in this area are important. Before LNC STAT was launched, Veronica Castellana and her company RN MARKET offered marketing tools and training to Legal Nurses who took courses where it wasn't included. These marketing tools were developed using methods she found success with in her own Legal Nurse practice. Eventually, it became clear that there were more important aspects missing from other courses, and that marketing background was eventually expanded into the full LNC STAT program. Once other courses saw that they were missing the marketing aspect, they attempted to include some marketing in their packages. LNC STAT still offers the most comprehensive marketing training that is included in its program, and all LNC STAT packages include marketing tools that can be used to implement the system that is taught in the training program to get cases.
6. Focusing on Results
When LNC STAT was created, and still to this day, there are still courses that offer a beginner curriculum, and push Legal Nurses out the door with a certification. While they may focus on the number of certifications they can sell or the number of members they can retain, LNC STAT focuses on the results that are achieved by its graduates. When LNC STAT was launched, this was a foreign concept in the field of Legal Nurse Consulting. The true indicator of the quality of a Legal Nurse Consulting program is the success if its graduates. If Legal Nurses complete a course and put what they learned to work but are never able to get a case, what good is that course? LNC STAT tracks the success of its graduates through its Unlimited Mentoring and through periodic follow-ups.
7. Success Rate
When LNC STAT was launched, we needed a way to compete with much larger programs, illustrate how effective our approach was, and show how our program was the solution to Legal Nurses' trouble with getting cases. That is when the Legal Nurse Success Rate was born. Before LNC STAT started tracking our success rate, Nurses had no choice but to choose their training based on what organization had the largest marketing budget. Since most Nurses who took other Legal Nurse courses never got their first case, we wanted to show what percentage of our graduates were getting their first case. Through our Unlimited Mentoring and periodic follow-ups, we are happy to say that at least 95% of Nurses who complete and apply LNC STAT's Advanced Legal Nurse Consultant (ALNC) Certification with the Ultimate Marketing Tool Kit according to our recommendations have gotten at least one case. That first case is a vital milestone for beginning Legal Nurses. After the first case, they can easily complete the cycle over again for more cases.
LNC STAT is constantly on the lookout for ways to raise the bar even higher in this field. Unfortunately, the only ones who really benefit are the ones who choose to complete the LNC STAT program, since our program is proprietary. Those who choose other courses won't know what they are missing until they complete that course and try to get cases.
Access the most comprehensive and effective training in the Legal Nurse field.
Become Certified as an Advanced Legal Nurse Consultant (ALNC)

Learn More Now