How to Know if you are Ready to Become a Legal Nurse Consultant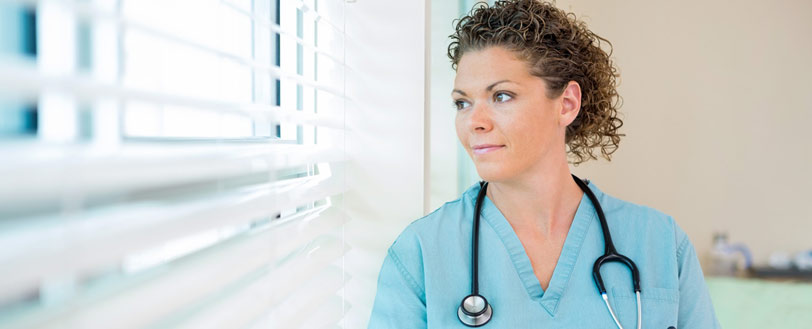 If you are unsure about becoming a Legal Nurse Consultant, you're not alone. Many Nurses feel the same way. Fortunately, we have assembled some questions for you to ask yourself that will help you make your decision. Many Nurses who started out apprehensively have successfully made the transition into Legal Nurse Consulting, and so can you. This list of will help you to determine if you are ready.
Are you Ready for a Change in your Nursing Career?
As a Nurse, chances are you've encountered some challenges along the way. Maybe your schedule is too demanding, your pay isn't what it should be, or your working conditions are unfair. Feeling like you are ready for a change is the first sign that you should be looking for alternative forms of income. No Nurse deserves to be stuck in a job that is taking advantage of them.
Are you Ready to be the Doer, and not the Dreamer?
The Doer is a Nurse who sets a goal and achieves it. A Dreamer is a Nurse who dreams about what they want in life, but always seems to find an excuse that prevents them from pursuing what they want. You don't need to feel like a Doer to get started. You just have to take the initial steps towards becoming the Doer. You can learn how to be a Doer just by completingLegal Nursetraining that is hands-on and interactive, and that helps to build your confidence in your abilities through practice.
Do you have a Motivation to Drive Your Change?
Every decision we make is for a reason, so what is your reason for considering Legal Nurse Consulting as a career option? You'll need motivation to transition into Legal Nurse Consulting and stay focused on your goals. Are you driven to support your family, to plan for the future, to get out of poor working conditions? Your motivation may be something even more personal and specific. Determine what motivates you and use that as fuel to pursue the career you desire.
Do you have the recommended amount of Medical Experience?
Most Nurses are already qualified to work as a Legal Nurse Consultant. We recommend at least 2 years of experience for RNs, or 5 years of experience for LPNS. You don't need a bunch of different specialties. When you begin practicing, your general medical expertise is what you will use most. Your Legal Nurse Consulting training should show you how to handle all case types, how to find standards for other specialties, and how to use subcontractors to help with specialties outside of your own. With the proper training, you will never have to turn down a case, since you would know how to handle the medical side of a legal case.
Do you want more Flexibility with your Schedule?
Are you tired of long shifts that prevent you from spending time where it matters most to you? As a Legal Nurse, you control your schedule and you decide when you will be available to work. Stop missing family obligations, take a break when you want, go on a vacation when you wish, and stop missing holidays with your family. You make the decision when you will be working.
Do you Need a Long-Term Plan for your Career?
Planning the future of your nursing career is like planning your financial future. When planning your financial future, you save little-by-little so that you have money when you really need it. Without doing this, you can easily find yourself financially strapped for cash when you need it the most. Planning the future of your career is similar in that you don't want to risk putting yourself in a position where you are stuck with no income because of something that brought your career to a halt. Every day, there are Nurses who get injured, burned out, laid off, or too old, and they can no longer meet the physical demands of their Nursing job. They find themselves stuck with no income and no plan. This change often comes suddenly, like when they get injured or laid off. It is essential that every Nurse face the fact that this will happen to them one day. The key to easily surviving the transition is preparation. Having other sources of income already in place when something happens is the best way to protect yourself. Legal Nurse Consulting makes a great option as a supplemental source of income that can be transitioned into a full-time source of income whenever you are ready.Legal Nurse Consultingcan be used throughout the rest of your career.
Have you Been Delaying for a while?
Don't feel bad if you've been thinking about expanding your career into Legal Nurse Consulting, but can't seem to find the right time. Many nurses feel the same way and are forced to postpone their Legal Nurse Consulting training. Some work full-time, some have children to care for, some have been injured or sick, some don't have enough money, some have sick family members, some have a death in the family, and so on. Do you identify with any of these reasons?
The reality is: there is no perfect time. If you choose a course like LNC STAT, you will be able to complete your training gradually and at your own pace, so that you can be making progress towards your goal. Once you begin practicing, you can take on as many cases as you wish. Most Legal Nurses start small and work their way up, while others jump right in. The choice is yours.
If you are ready, do you need help getting started?
If you answered yes to most of these questions, you are ready. You just need one important thing: a great course that can get you fully prepared to begin practicing, and offer support through the entire process. The LNC STAT program will show you everything you need so you can launch your Legal Nurse practice and begin earning great income. Access the most comprehensive training available in this field, unlimited mentoring, researched and proven marketing tools, and many more exclusive tools and resources. As a Nurse, you have what it takes, and LNC STAT will show you what to do.
Access the most comprehensive and effective training in the Legal Nurse field.
Become Certified as an Advanced Legal Nurse Consultant (ALNC)

Learn More Now