Why LNC STAT is the Smartest Choice for Becoming a Legal Nurse Consultant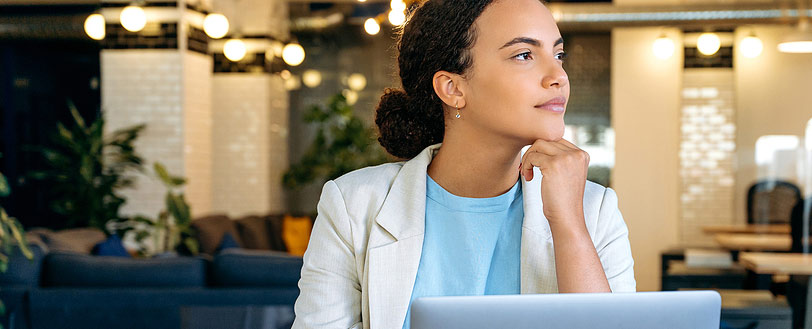 Choosing the right training course is one of the most important decisions you will make in your Legal Nurse Consultant career. If you choose poorly, you can accumulate a large amount of expense, and still not get the tools that you need to make money in this field. The key to making a wise decision, is to take the time to read through the website of each organization so that you gain a thorough understanding of what you are getting. The most reputable programs provide extensive information for you to read through on their sites. This process can become very confusing, but there are several areas where LNC STAT easily stands out from the crowd.
You Won't Be Missing Important Information
Less comprehensive courses have important components missing. Unfortunately, there are only two way to determine what these are: you can try to get your first case and learn the hard way how much you're missing, or you can take multiple programs and compare the difference to see what is missing. Neither of those are good options. Your best option is to ensure that you are fully prepared from the start, and LNC STAT offers the most comprehensive training available in this field.
All-In-One Packages
Some courses are structured so that you have to spend more money later on, causing you to spend much more than you expected to get the information you need. Without paying for all the info, you can end up wasting a bunch of money because you will be missing information that you need to get cases. You shouldn't have to pay extra or hidden fees to learn everything you need. LNC STAT is transparent with our pricing and our packages include all the training and tools you need to begin practicing.
Cheaper Courses Cost More Over Time
Cheaper courses may appear to be a better value at first, but they almost always cost more in the long term. This is because of a few of reasons:
Cheaper courses make it much more difficult to get your first case. If you can't get your first case to recover the initial expense of your chosen training course, you will be stuck absorbing that expense.
They typically do not provide thorough enough instruction, so you may have to purchase additional training later on if you can't get cases with the training you received.
As already mentioned, some courses don't have all inclusive packages. So, the price you see in the beginning may not be what you pay in the end.
Other items that are missing from the package will cost more later on, such as marketing tools.
LNC STAT has up-front pricing and you will be able to access some of the best tools and training available so that you know exactly what to do to get cases and make great income as a Legal Nurse.
Unlimited Mentoring
Most beginner Legal Nurses never understand the true value of unlimited mentoring, until the day comes where they have an urgent question and they need easy access to the answer. Many successful Legal Nurse careers have been defined by the moments that hinge on making the right choices. Having easy access to highly experienced experts who have seen your situation before is extremely important. You can use the LNC STAT program to ensure that you have access to help whenever you need it, or you can take the risk with a course that limits your access or charges more. LNC STAT created the concept of unlimited mentoring, and is still the only on in this field to offer truly unlimited mentoring without limitations or extra fees.
Less Risk for You
If you choose a more comprehensive program like the one offered by LNC STAT, it is much easier for you to get your first case, and more after that. Therefore, you can easily recover your initial expense with just one or two cases. With beginner courses that don't include all the tools and resources you will need, there is much more risk that you will not get your first cases to recover your initial expenses. Most nurses who don't choose LNC STAT end up absorbing the cost of their training, instead of recovering it.
Focused on Results
When comparing programs, pay close attention to the message portrayed by each website. You may notice that many sites like to focus on the stature or brand of their certification or program. However, the LNC STAT site focuses on what we do to get the best results for our graduates. While LNC STAT does offer certifications so that nurses can show for their work, our main focus is ensuring that our Legal Nurses have everything they need to make Legal Nurse Consulting a real source of income. That is why we strive to offer the most comprehensive training, unlimited mentoring, and the best marketing tools.
Best Marketing
While there is a lot for Nurses to learn when transitioning into Legal Nurse Consulting. The one area that nurses are most unfamiliar with is marketing to get the cases. To make money as a Legal Nurse, you need to know exactly what to do to find and secure cases on your own. LNC STAT includes researched, targeted, current and proven marketing training and tools included with every package. You will know what to do to find a cases and will have access to all the tools you need to get the cases. The methods taught in our program are still used by Veronica Castellana, our course creator. Additionally, since we work so closely with our Nurses through our mentoring, we are able to stay up to date with current methods. Other courses typically don't include marketing tools, and if they do, they may be outdated.
Begin Practicing Right Away
You are probably already qualified to begin practicing as a legal nurse. If an attorney were to approach you today, and ask if you could review some medical records, you would be able to do that. You don't need a certification or certificate to begin practicing, but you should definitely be prepared. The reason you would take a program like the one offered by LNC STAT is to make the transition into Legal Nurse Consulting easier for you. Each organization out there has their own approach for achieving this. The approach offered by LNC STAT is the most efficient in our opinion. While some programs offer beginner training up front, and then require you to learn further details on your own, such as with practice hours, LNC STAT offers more comprehensive training up front. This allows you to begin practicing right after completing the course.
Learn from Our Mistakes
Since you don't need a certificate or certification to practice as a legal nurse, you can start your own practice anytime you wish. But, without proper training, it will be a long and frustrating road of trial and error. Veronica Castellana is a currently practicing Legal Nurse Consultant. She has already experienced all the hardships that most nurses would want to avoid. That is why she made the LNC stat program. By completing her program, you are gaining access to her trade secrets that she learned through her arduous path of trial and error. When comparing courses, look at who is teaching the course, find out how much experience they have as a Legal Nurse Consultant, see if they are currently practicing, and see how established they are as an instructor.
Our Track Record Says It All
If a program mentions success rate while discussing their training course, they are doing so because LNC STAT set that standard many years ago. We created that metric to help us stand apart from other courses that didn't focus on the success of its graduates. The success rate is the percentage of our graduates who get their first case. We measure by the first case because most Legal Nurses never get their first case, and LNC STAT set out to be the solution to that. After the first case milestone, Legal Nurses can easily continue getting more cases by completing the same process again. We wanted to ensure that our graduates were getting cases, and we coined the success rate method for showing this to others. Over 95% of Legal Nurses who complete our program and follow our recommendations get at least one case. No other program can match that. This is really the most important thing you should know when choosing your course.
Why take the riskier path with other courses?
Put yourself in the best position to make Legal Nurse Consulting a great source of income.
Access the most comprehensive and effective training in the Legal Nurse field.
Become Certified as an Advanced Legal Nurse Consultant (ALNC)

Learn More Now